As one of our core values, sustainability serves an integral role in the success of UCLA Recreation. Sustainability, the concept of meeting the world's present needs without compromising the ability of future generations to meet their own needs, guides the growth and operations of our programs on campus.
Our sustainability programs provide a comprehensive view of the different components of our healthy campus - from staying physically active and healthy, to proper waste management and resource efficiency & conservation.
We strive to create active opportunities within our venues that are not only safe and playable, but also sustainable, placing consideration of the environment, economy, and social equity into everything we do. UCLA Recreation is working to further the University of California's greater sustainability goals and to leave Los Angeles a happier, healthier, and safer place for future generations to come.
Health - Ecological Health Through Individual Wellbeing
Sunset Recreation Gardens
jane b semel HCI Community Garden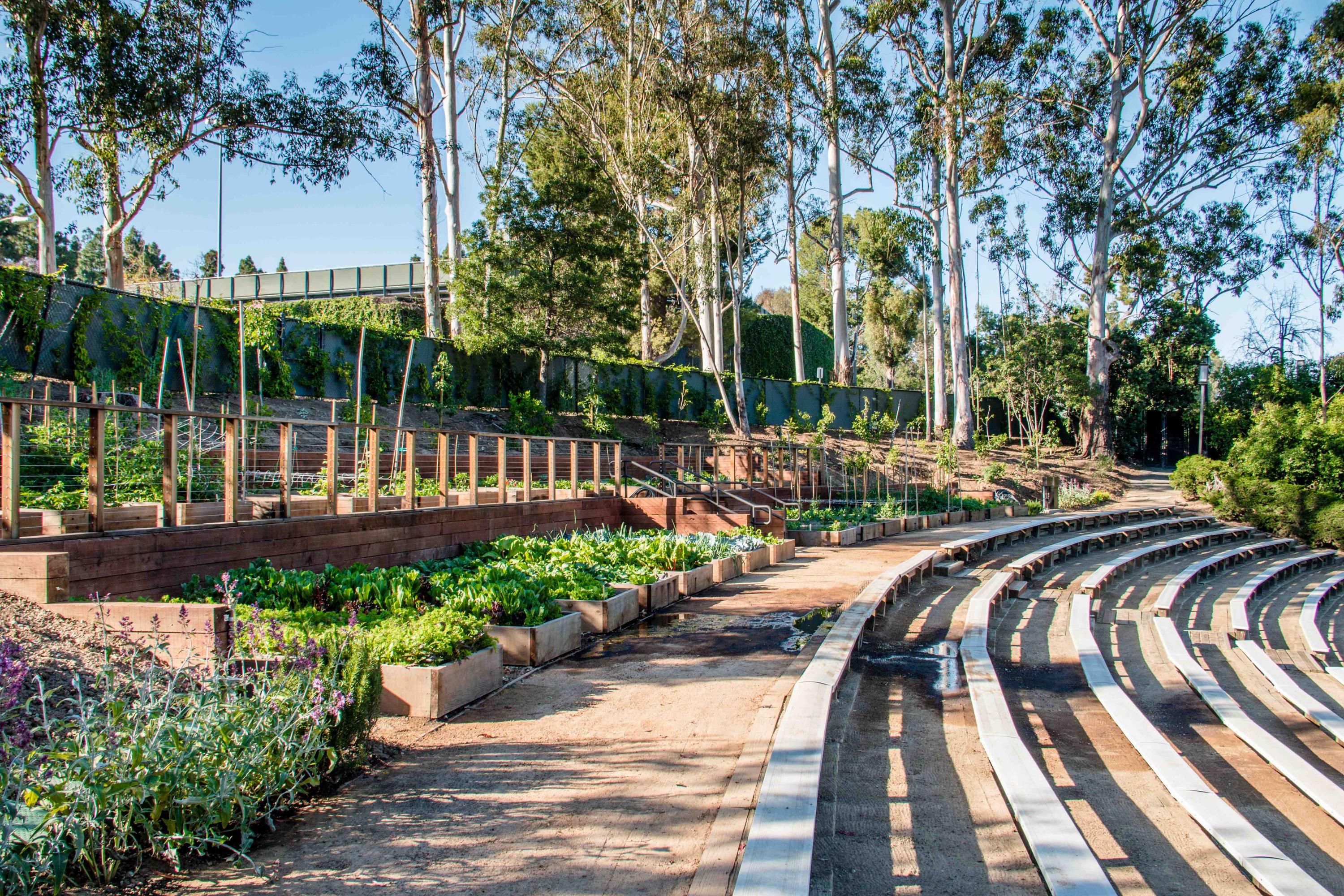 About the Garden
Q:What do you get when you mix the botanical passion of DigUCLA (an educational and experimental student garden coalition) with the commitment to student health of Jane and Terry Semel?
A:The brand new jane b semel HCI Community Garden!
With several planter boxes filled with fruits, vegetables, legumes and more, this garden will serve as a relaxing location for students to gather and learn more about the art of gardening and nature preservation.
Stop by the jane b semel HCI Community Garden after its completion in April 2017 to see what our green-thumb students have created for our campus!
DIG Student Garden
Additionally, students and faculty can visit the DIG Student Garden!
Located in Sunset Recreation, the DIG Student Garden was created by DigUCLA and experiments with different approaches to cultivate the most bountiful and beautiful harvests possible!
UCLA Bike-Shop
Bike-Shop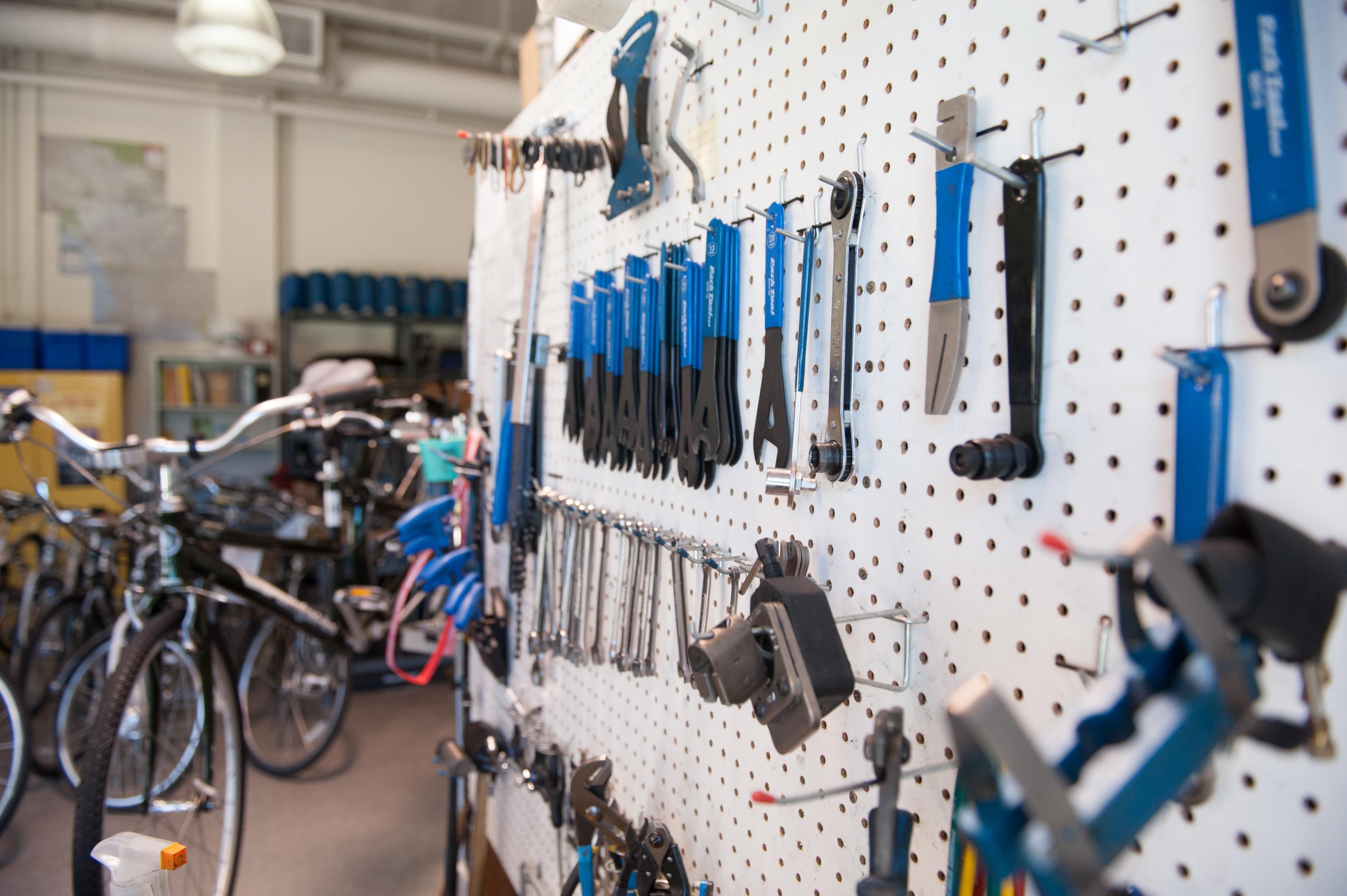 Bike-Shop Location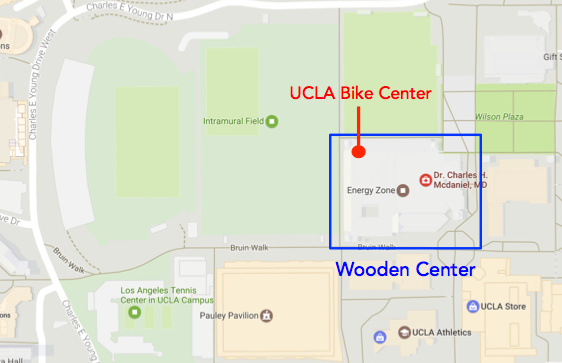 As part of UCLA Recreation's Mission to encourage active, healthy lifestyles and life-long learning, the staff of the UCLA Bike Shop is dedicated to supporting, encouraging, and educating people about transportation by bicycle.
Thanks to a partnership between UCLA Recreation and UCLA Transportation, the UCLA Bike-Shop at John Wooden Center offers a wide variety of services to help meet the bicycling needs of the UCLA Community, such as:
-Public air pumps and repair stations
-Bicycle repair and learn-to-ride classes
-Yearly bike recycling programs
-On-site repairs and maintenance by bicycle experts
Learn more about the UCLA Bike Shop and UCLA Transportation's BikeSmart program!
Healthy Campus Initiative

Envisioned and supported by Jane and Terry Semel, the Healthy Campus Initiativeis a campus-wide effort to promote healthy lifestyle choices and develop practices that may help other communities seeking to do the same.
The Healthy Campus Initiative prioritizes the health and wellness of students, staff, and faculty through four different areas of focus: Eat Well, Move Well, Mind Well,and Be Well.
UCLA Recreation has committed itself to the success of the Healthy Campus Initiative by offering exercise classes, health improvement programs, outdoor exceptions, and so much more!
Learn more about UCLA Recreation's programs and how we can help you Move Welland Be Well!
Education - Empowering Students to Create a Better Future
Sustainability Action Research
Sustainability Action Research (SAR) is a student-initiated, student-designed, and student-facilited research program offered through the Institute of the Environment & Sustainability (IOES).
In the winter and spring quarters of each academic year (January-June), students on Sustainability Action Research Teams are partnered with campus stakeholders to research, rethink, investigate, and tackle UCLA's greatest sustainability challenges.
SAR teams have a longstanding history with UCLA Recreation, dating all the way back to 2010!
Here are a few past projects completed by SAR teams:
Indoor air quality study of the John Wooden Center and Bruin Fitness Center.
An indoor air quality study of the John Wooden Center focusing on Yates Gym, and an in-depth analysis of overnight standby power of electric workout equipment.
Increased energy efficiency in the John Wooden Center by examining lightning fixtures, air handlers, and fitness equipment.
Continued the implementation of a zero-waste program in Pauley Pavilion through conducting Waste Audits, improving recycling programs, and formulating a Green Events Guideline.
Focused on the creation of zero-waste environment in the newly renovated Pauley Pavilion, resulting in the implementation of Pauley's first ever zero-waste event at Spring Spring on May 17th.
Reduced water and power usage in the John Wooden Center by introducing energy efficient hand dryers, lightning sensors, and water refill stations in the building. Improved the outdated recycling infrastructure in the building to increase responsible recycling.
Cut energy and utility costs in the John Wooden Center through the Collins Court Light Renovation Project and the "Tanks 4 Towels" campaign.
Focused on increasing water efficiency, lightning efficiency, and green cleaning in the John Wooden Center.
New Employee Sustainability Training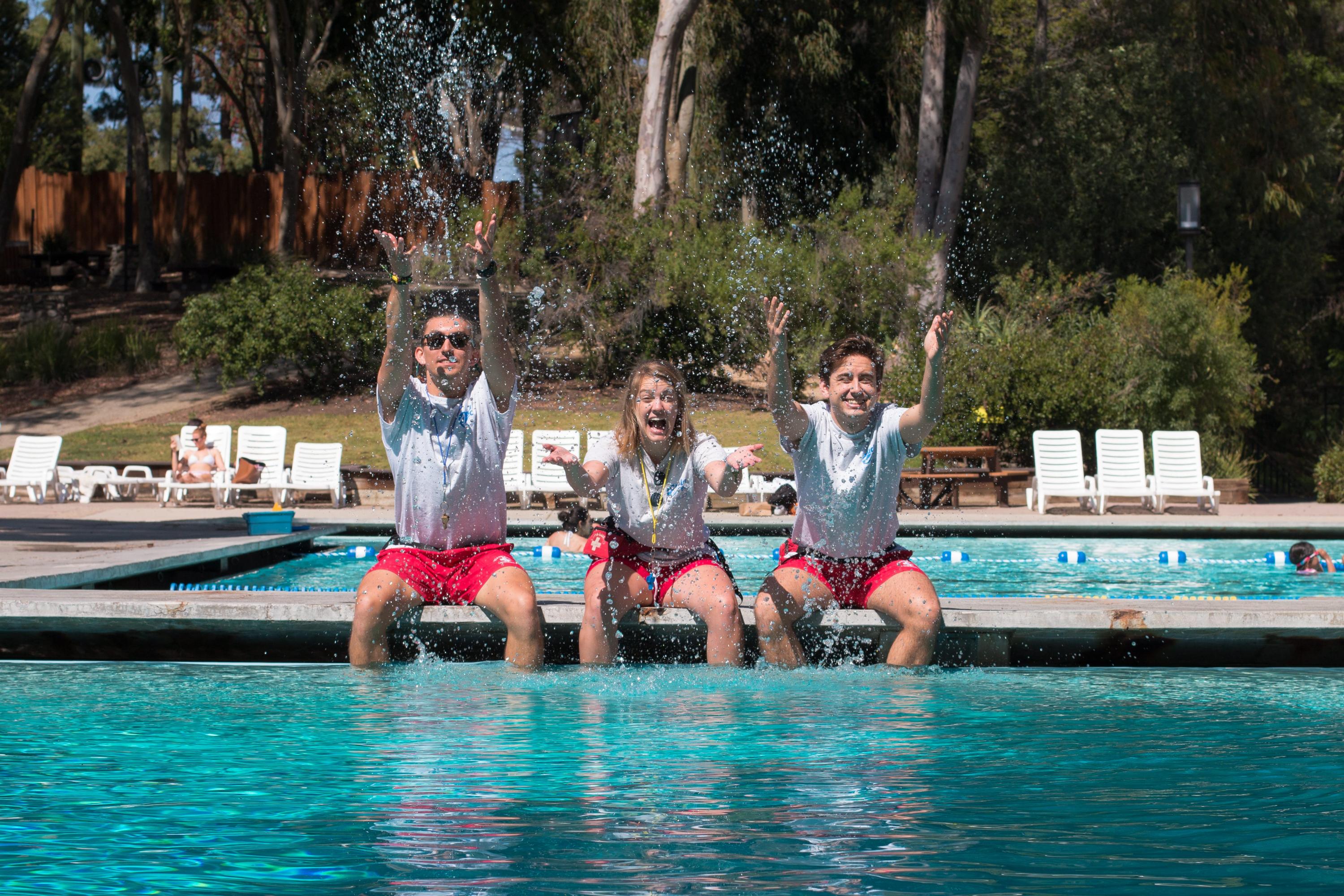 In response to the UC System's recent commitment to sustainability, UCLA recreation has implemented a mandatory sustainability training as a part of each new student-employee's orientation session.
Training topics include:
-An introduction and overview of the comprehensive meaning of sustainability.
-Sustainable problem solving in an interconnected, modern world.
-Adapting sustainability to each student's unit on a daily basis (Fitwell, Marina Aquatic Center, Front Desk Operations, etc.).
Student Leadership Employee Advisory Committee (SLEAC)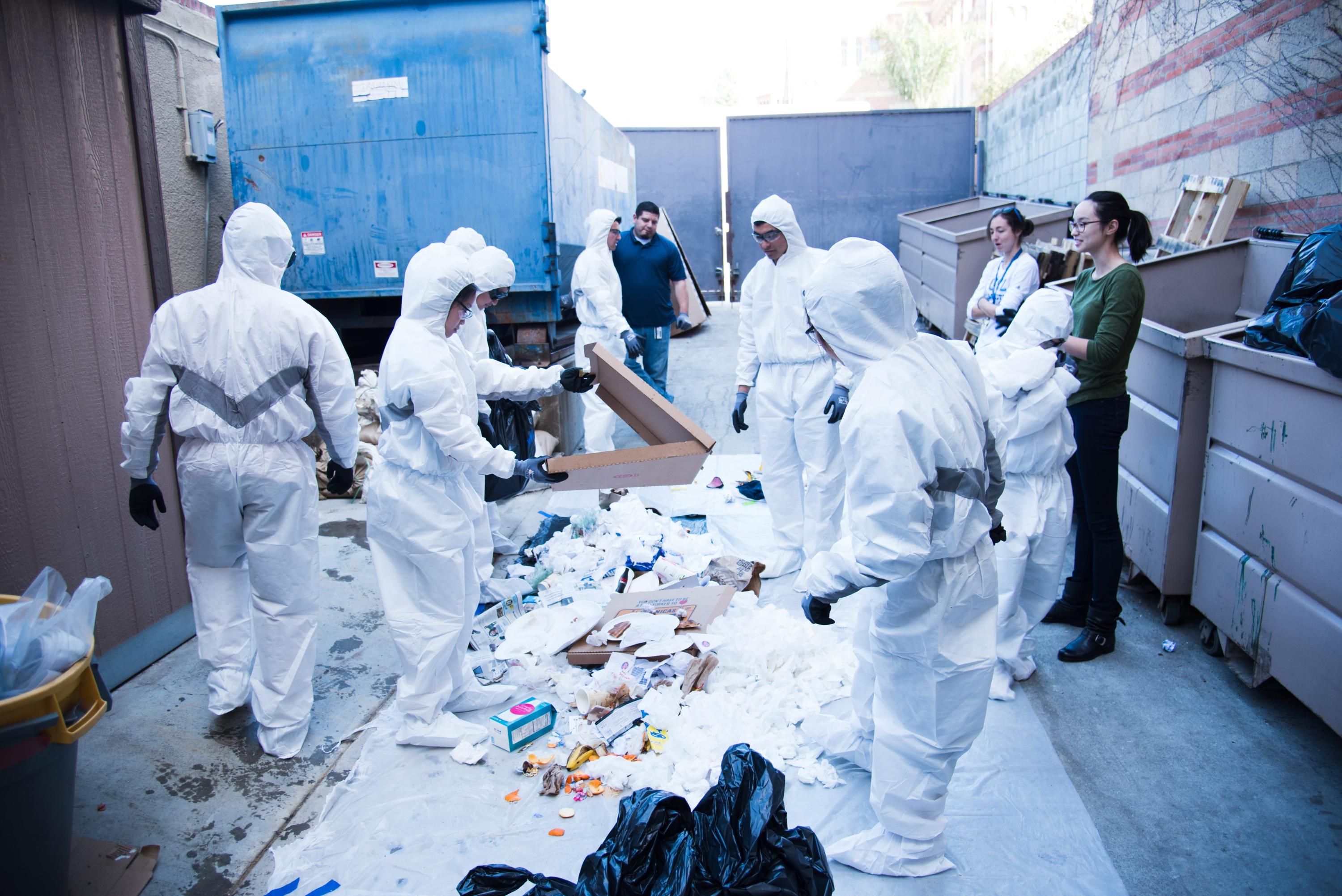 The SLEAC program provides an opportunity for enhanced student involvement with UCLA recreation. The SLEAC student team is chosen by UCLA Recreation managers to serve as a liaison between professional full-time staff members and part-time students throughout the year.
By serving as leaders within individuals units of UCLA Recreation, SLEAC students create events for their peers and other UCLA Recreation faculty members, which forward a emphasize a commitment to sustainability. As a result, SLEAC has increased department communication and promoted student-employee leadership within UCLA Recreation.
In the last year alone (2016-2017), SLEAC has successfully:
-Completed an in-depth waste audit of the John Wooden Center.
-Hosted the second-annual Rec-A-Thon.
-Created the first UCLA Recreation team for Relay for Life.
-Planned and executed an event to highlight National Recreation Day.
-Hosted the second-annual Recs-Giving with over 100 people in attendance.
Buildings and Landscaping - Green From the Ground Up
Pauley Pavilion
Built in 1965, Pauley Pavilion is regarded as one of the finest all-around collegiate facilities in the nation and has been the site of numerous illustrious events.
In 2012, the arena underwent a $136 Million renovation to increase capacity and strengthen its sustainable operations. Upon its completion, Pauley stands as one of UCLA's most sustainable buildings, boasting a LEED Gold Certification.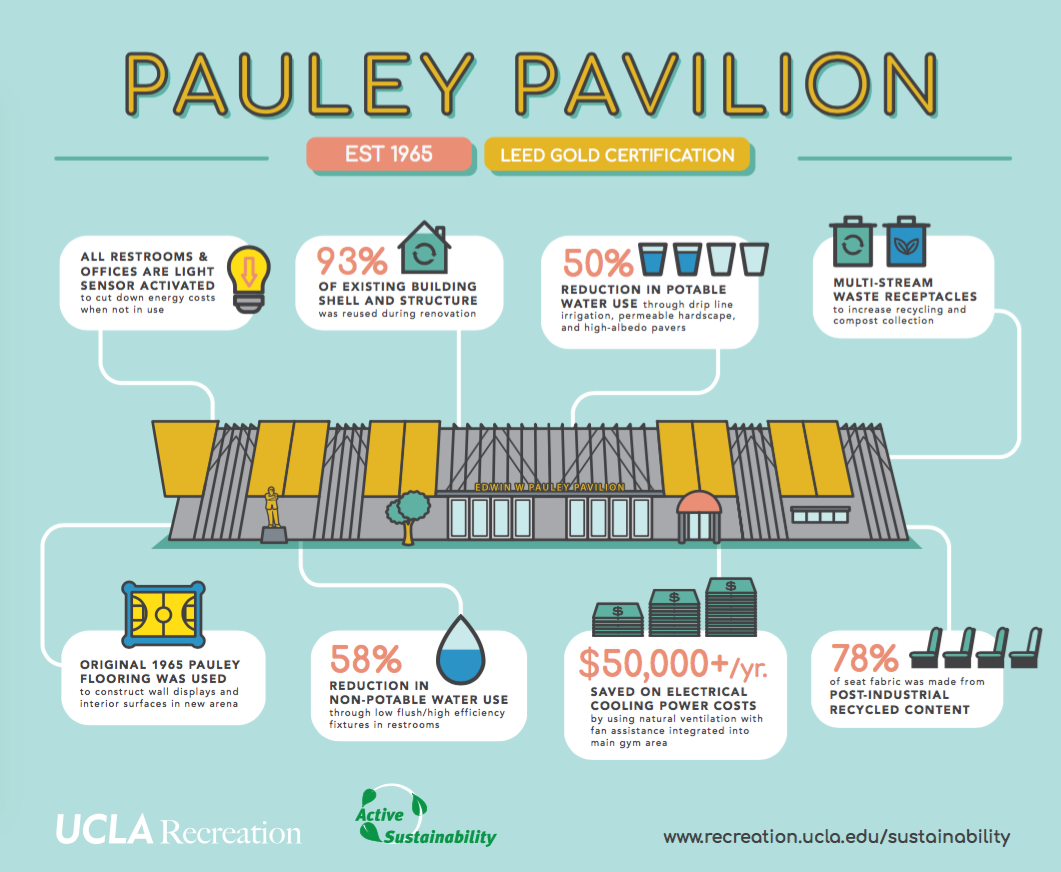 Intramural Field
During the peak of California's drought in the summer of 2015, UCLA took action and replaced eight acres of grass on its intramural field with 100% American-sourced artificial turf.
By doing so, our campus will save an estimated 6.5 Million gallons water annually - an amount of water equal to 10 Olympic-sized swimming pools! Additionally, students now are able to enjoy UCLA's intramural field 365 days a year (30% more play-time than before the replacement).
This project marked the largest and latest of UCLA's water-wise grass replacement initiatives and served as a key part of the university's approach to water conversation, which also includes water recycling, low-flow showerheads and toilets, and drought-tolerant landscaping.
In total, the university has seen a reduction in the campus's water footprint by 7.6% per capita (over 70M gallons) since 2000.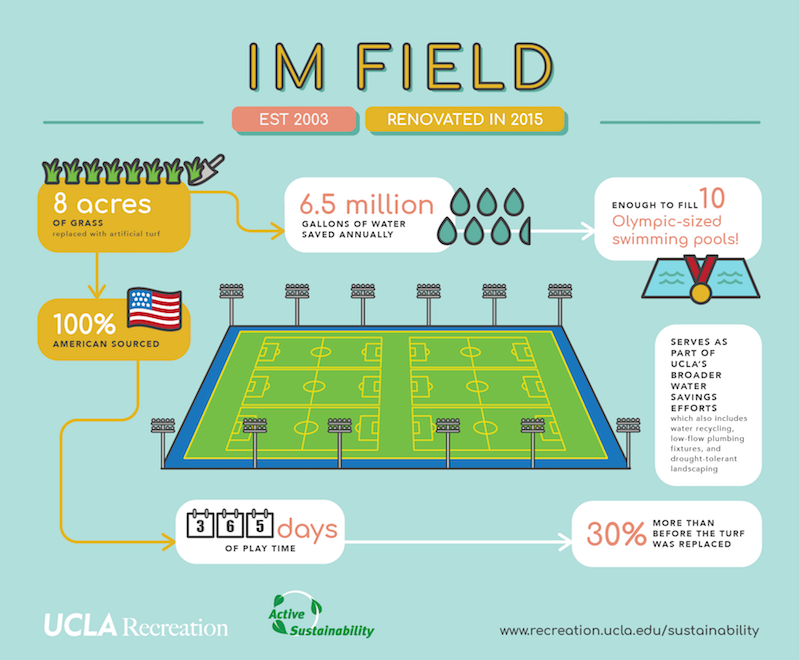 Spieker Aquatic Center
Constructed in 2010, the Spieker Aquatic Center reaffirms UCLA's tradition of excellence in aquatic sport and steadfast commitment to sustainability.
The center's newest features include:
-An outdoor 52M-competition swimming pool with a 10m dive tower.
-Spectator seating for 2,500
-Intercollegiate and visiting team lockers.
-A lounge and coaching facility.
-Multi-Purpose classrooms, training centers, and support spaces.
The new construction of the aquatic center incorporates several sustainable principles and has achieved a LEED Gold Rating.