Outdoor basketball court available for open recreation located on the Hill.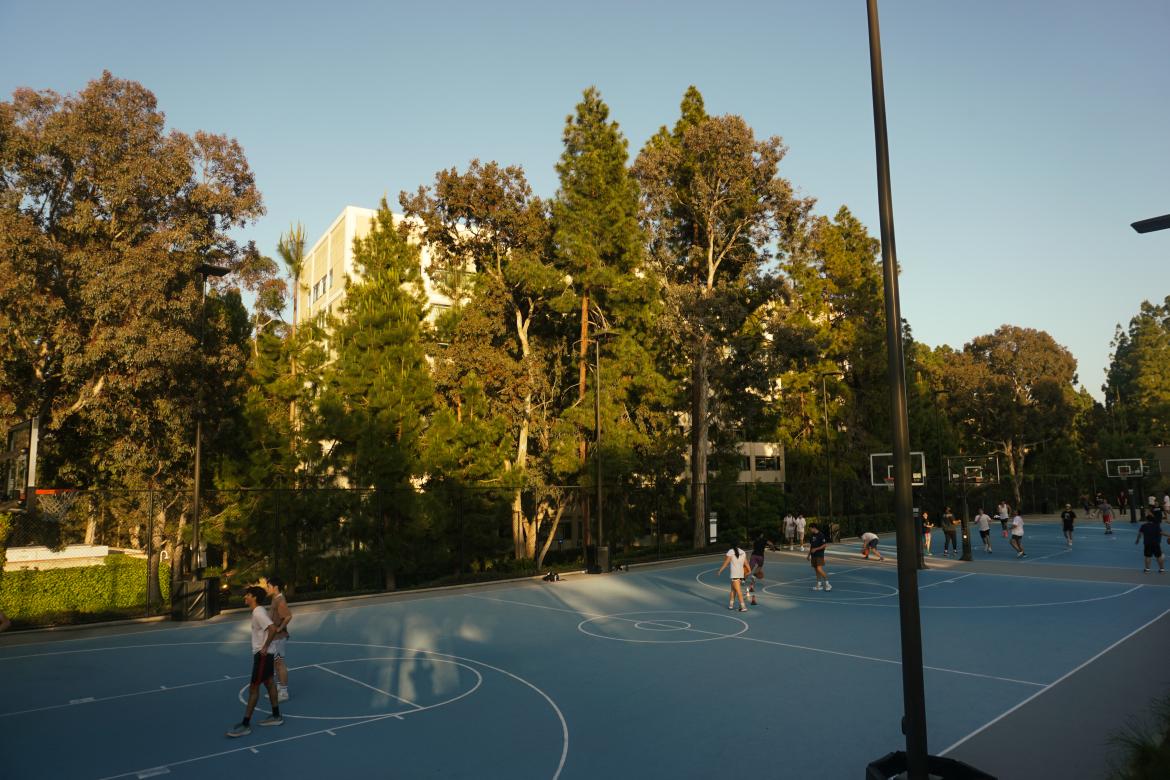 Updated Policies and Procedures
Facility Policies
Food and drink is prohibited (water bottles okay).
Glass and other breakable objects are prohibited on the courts.
Intoxicants are prohibited on the courts. Intoxicated persons are prohibited on the courts at any time.
Courts are to be used for their intended purpose only. Play equipment including skates and skateboards, toys, play pens, wheeled vehicles, including bicycles (except wheelchairs), scooters or motorized vehicles are prohibited on the courts.
Please keep all personal belongings in a secured location as there are no lockers or other storage available on the courts.
Pets (except service animals) are prohibited on the basketball courts.
The use of radios, televisions or similar devices is permitted only when used with headphones.
Use of the tennis and basketball courts must be conducted in a safe manner with due respect and consideration for others who are in the nearby areas. Basketball courts rules and courtesies apply at all times. The use of profane or obscene language is prohibited.
Rough play or abusive conduct is prohibited.
No dunking on basketball hoop.
Participant Policies
No check out equipment available, must bring own basketball.
No private lessons.
Recreation Community Expectations
Read full Recreation Community Expectations (updated as of 1/27/2023).
Hours
Monday – Friday: 8:00 AM – 9:30 PM
Saturday/Sunday: 9:00 AM – 9:30 PM
*Open hours may vary based on facility reservations or special events. Please visit our reservation website for the most accurate day to day schedule.
Location
245 De Neve Drive Los Angeles, CA 90095 | Phone: (310) 825-3671
Located off De Neve Drive, Hitch Basketball Courts are by Parking Lot 11 and Hitch Suites.